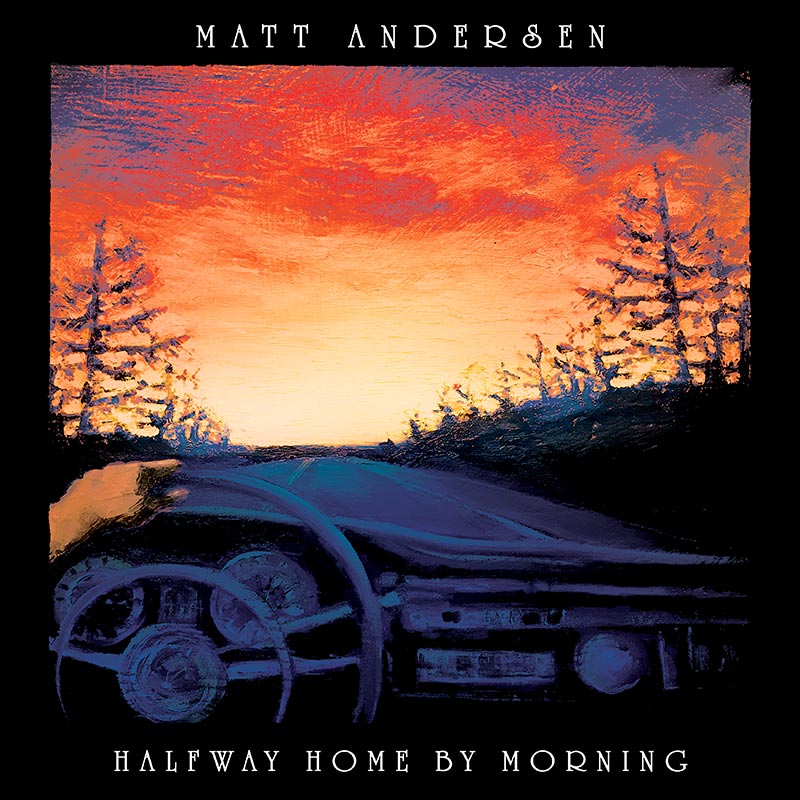 Adds:
Confessing The Blues
Blues Deluxe
WVBR
WDVX
WBKM
WMKY
KBGA
Midnight Circus
KFMG
WUCF
WUML
WBRS
WLRH
KPFT
WNCW
WHRV
WCNI
WFIV
WERU
WCOM
WJMU
KTDE
KUNM
KCOR
KZUM
KIBB
KCMP
KRML
WMVY
WCBE
KRVM
KBCS
WHAY
WDYG
WVVL
KXCI
WNCW
WDVX
WXMX
WMSE
CFRO
KPIG
KPFT
KXCI
WYSO
WEVL
KUFM
WXCI
WMEB
WBOR
WKZE
WQLN
WCMU
KSUT
WUMB
WMHB
KRCL
WMNF
KOWZ
WBFO
KSCU
WRBC
KEGR
KCRT
WUEV
WOMR
WVPE
KSPQ
WTEB
WWCU
KZSU
WWOZ
KCRT
WWSP
KRFC
WNMC
WNIJ
WTJU
WPCR
WNMU
WEFT
WVKR
KBCF
'Free Man' from Halfway Home by Morning


Download .wav
Unbridled joy springs eternal from Halfway Home by Morning. Recorded live off the floor in Nashville, Tennessee, celebrated songwriter Matt Andersen's tenth album collects all the essential elements for a down-home ramble and shoots them through with enough electrifying energy to drive the rock 'n' roll faithful to simmer, shimmy, and shake. Over its lucky 13 tracks, he explores every facet of his sound—sweat-soaked soul, incendiary rhythm and blues, heartbroken folk, and gritty Americana—and binds them together with palpable heart, as the band leaves everything they've got on the sweet old hardwood of the Southern Ground studio, in the same spot that legends like Neil Young, Emmylou Harris, and Jerry Lee Lewis turned up the volume 'til it couldn't go up anymore. Halfway Home by Morning is the sound of an artist doing what he was born to do—laying his soul bare using the music that can't help but run through him. And doing it with more jubilation than he ever has before.
Matt on CBC's Q